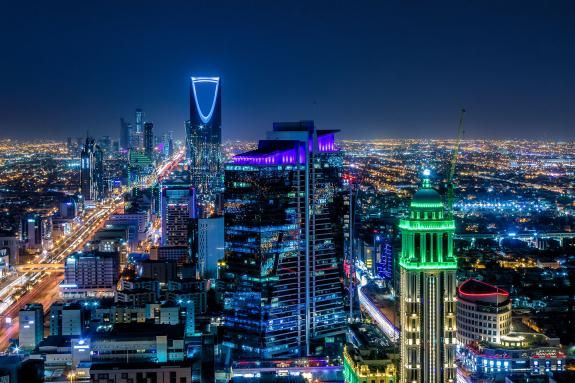 Ashmore Investment Saudi Arabia
Senior Management
Ashmore Investment Saudi Arabia is licensed and regulated by the Saudi Arabian Capital Market Authority under licence no. 14174-22 with its registered office at 3rd floor, Tower B, Olaya Towers, Olaya Main Street, Riyadh, Kingdom of Saudi Arabia.
Dr. Abdullah A. Alshwer, CFA
Managing Director and Chief Executive Officer
Dr. Alshwer is the current CEO of Ashmore Investment Saudi Arabia. He joined Ashmore in September 2017, after serving as the Chief Executive and Secretary General of the Higher Education Fund (HEF), the investment arm for 26 public Saudi universities, where he was responsible for managing its multi-asset-class, multi-market investment portfolio. Prior to this, Dr. Alshwer worked at multiple private and public entities such as the Ministry of Education in Saudi Arabia where he was a senior advisor in areas related to investment and financial affairs. He served as Chairman and member of the Advisory Committee at the Capital Markets Authority (CMA), Saudi Arabia. In addition to these posts, Dr. Alshwer has served as a board director in companies in such sectors as technology, agriculture, hospitality, and real estate. He has also served as a fund board member for investment funds in the US and Saudi Arabia.
Dr. Alshwer holds a Ph.D. in Finance from the Lubar School of Business at the University of Wisconsin, MBA in Finance from the John Neff College of Business at the University of Toledo, BA in Finance from King Saud University, and is a CFA Charterholder. He has also completed multiple executive education programs at Harvard, INSEAD, IMD, and LBS.
Mr. Ahmed A. Almohaisen 
Head of Product and Business Development
Ahmed joined Ashmore in 2020 after holding various positions such as a team leader in the wealth management at Banque Saudi Fransi, Executive Director of Investor Relations at Ibdar Bank Bahrain, and VP senior institutional advisor at NCB Capital. Ahmed's experience in the investment sector extends to over ten years with a number of professional certificates such as Institutional Investment Management form the Chartered Institute for Securities & Investment (CISI). 
Ahmed holds a Bachelor's degree in Finance from King Fahd University of Petroleum & Minerals (KFUPM).
Mr. Omar Al-Helali, CFA
Head of Asset Management
Omar joined Ashmore in 2021, with years of experience in portfolio managements in the regional equity markets. Prior to Ashmore, Omar worked for five years at HSBC Saudi Arabia most recently as Head of Equities. Prior to this, he spent almost four years at Al Jazira Capital as an Assistant Portfolio Manager, covering the buy-side equity research. Omar is a board member at CFA Society Saudi Arabia. 
Omar holds a BSc in Finance from King Saud University with first class honours, and is a CFA Charterholder. 
Mr. Kartik Patel
Head of Alternatives 
Kartik joined Ashmore in April 2016 having eight years of experience in the MENA market. The Alternatives theme encompasses asset classes related to private equity, infrastructure, real estate and special situations. Prior to joining Ashmore, he worked with HSBC for 10 years in the Investment Banking Advisory team, working predominantly on corporate finance transactions with an aggregate value exceeding USD 10 billion. 
Kartik holds a BSc (Hon) degree in Economics from the University of Warwick, UK.
Mr. Abdulrahman Alageel
Head of Compliance & AML
Abdulrahman joined Ashmore in October 2014 and has more than twelve years of experience in Compliance, Project Management, and Investments. He was the Head of Local Equities at Middle East Financial Investment Company (MEFIC). He also worked at Samba Financial Group, Albilad Bank and Saudi Fransi Capital. 
Abdulrahman holds a BSc degree in Electrical Engineering from King Fahad University of Petroleum & Minerals (KFUPM).