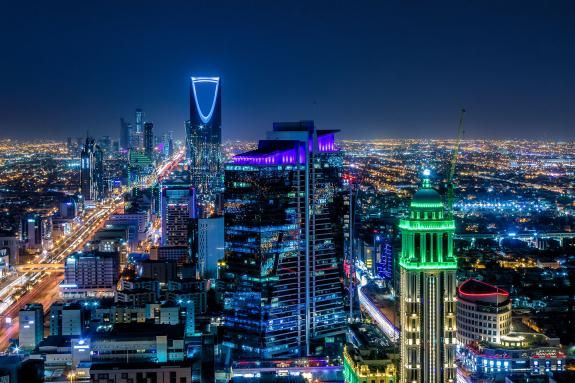 Ashmore Investment Saudi Arabia
Senior Management
Ashmore Investment Saudi Arabia is licensed and regulated by the Saudi Arabian Capital Market Authority under licence no. 14174-22 with its registered office at 3rd floor, Tower B, Olaya Towers, Olaya Main Street, Riyadh, Kingdom of Saudi Arabia.
Mr. Ahmed A. Almohaisen 
Chief Executive Officer and Managing Director and Head of Product and Business Development and Board Director (Executive Director)
Ahmed joined Ashmore in 2020 after holding various positions such as a team leader in the wealth management at Banque Saudi Fransi, Executive Director of Investor Relations at Ibdar Bank Bahrain, and VP senior institutional advisor at NCB Capital. Ahmed's experience in the investment sector extends to over ten years with a number of professional certificates such as Institutional Investment Management form the Chartered Institute for Securities & Investment (CISI). 
Ahmed holds a Bachelor's degree in Finance from King Fahd University of Petroleum & Minerals (KFUPM).
Mr. Omar Al-Helali, CFA
Head of Asset Management
Omar joined Ashmore in 2021, with years of experience in portfolio managements in the regional equity markets. Prior to Ashmore, Omar worked for five years at HSBC Saudi Arabia most recently as Head of Equities. Prior to this, he spent almost four years at Al Jazira Capital as an Assistant Portfolio Manager, covering the buy-side equity research. Omar is a board member at CFA Society Saudi Arabia. 
Omar holds a BSc in Finance from King Saud University with first class honours, and is a CFA Charterholder. 
Mr. Kartik Patel
Portfolio Manager and Head of Alternative Investments
Kartik joined Ashmore in April 2016 having eight years of experience in the MENA market. The Alternatives theme encompasses asset classes related to private equity, infrastructure, real estate and special situations. Prior to joining Ashmore, he worked with HSBC for 10 years in the Investment Banking Advisory team, working predominantly on corporate finance transactions with an aggregate value exceeding USD 10 billion. 
Kartik holds a BSc (Hon) degree in Economics from the University of Warwick, UK.
Bazwah Al-Ohaly
Head of Compliance and Money Laundering and Terrorist Financing Reporting Officer
Bazwah Joined Ashmore in Dec 2022 with more than 16 years of experience in the field of compliance and anti-money laundering & terrorist financing in several sectors: (investment, banking, and finance). Prior to joining Ashmore, she worked at Emirate NBD Capital KSA, and prior to this, she worked at Alraedah Finance company, HSBC Saudi Arabia, and Alawwal bank – SAB.
Bazwah holds a bachelor's degree Public Administration from King Saud University.
Ali Abalkhail
Head of Operations
Ali Abalkhail joined Ashmore in Nov 2020 with years of experience in the field of Operations. Prior to joining Ashmore, Ali spent two years as Custody and Settlement Operations Manager at the Securities Depositary Center Co., a subsidiary of Tadawul (the Saudi Stock Exchange).  Prior to this, Ali worked for Riyad Capital as Head of Brokerage Operation for almost one year, and at Saudi Fransi Capital as Section Head of Local Brokerage Operation for seven years. 
Ali holds a Bachelor's degree in Finance from King Saud University
Shafqat Yasin
FCCA Finance & Risk Manager
Shafqat joined Ashmore in 2021 leading the Finance and Risk department. He possesses extensive experience in the investment industry gained within the GCC region. Prior to joining Ashmore, he worked at SHUAA Capital.
Shafqat is a Fellow member of ACCA and holds a BSc (Hons) degree from Oxford Brookes University, UK.