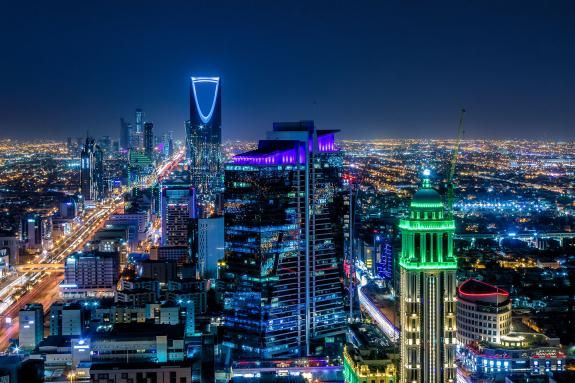 Ashmore Investment Saudi Arabia
Board of Directors
Ashmore Investment Saudi Arabia is licensed and regulated by the Saudi Arabian Capital Market Authority under licence no. 14174-22 with its registered office at 3rd floor, Tower B, Olaya Towers, Olaya Main Street, Riyadh, Kingdom of Saudi Arabia.
Dr. Khalid Al-Sweilem
Chairman of the Board of Directors and Independent Director
Dr. Al-Sweilem was Chief Counsellor and Director General of Investment at the Saudi Central Bank (SAMA). Prior to this he assumed different leadership positions in the management of foreign reserves at SAMA. Firstly, as Director of Investment Management Department from 1994 and as Director General since 2004. Between 1991 and 1994 he served as an economic advisor at the investment Department of SAMA. And for many years Dr. Al-Sweilem has served as a board and committee member in a number of investment and financial institutions. Currently, he is also a Non-Resident Fellow and on the list of Experts at the Belfer Center for Science and International affairs at Harvard University's Kennedy School of Government. He holds a Bachelor of Science degree in Industrial Engineering from the University of Arizona (1981), an MA in Economics from Boston University (1983), a PhD in Economics from University of Colorado at Boulder (1989) and completed a two-year (1989-91) Post-Doctoral Fellowship at the Economics Department of Harvard University, on Portfolio Theory Approach to Government Finance in Saudi Arabia.
Mr. Rakan Abunayyan
Vice Chairman of the Board of Directors and Independent Director
Mr. Abunayyan has an extensive experience in the Financial Industry of Saudi Arabia. He has started his work experience in 2001 as a researcher at the Saudi Economic Program of the Central Bank of Saudi Arabia (SAMA) and grew in his career to be the CIO of Abunayyan Holding with an oversight for a multi-billion SAR diversified group of subsidiaries, affiliates and investments. Prior to joining Abunayyan Holding, Mr. Abunayyan was a senior manager of Corporate Finance at Middle East Financial Investment Company (MEFIC). He was one of the executive team that started up the company in 2007 and helped in Portfolio Strategy & Strategic Asset Allocation. Mr. Abunayyan was also a lecturer at the College of Industrial Management at King Fahd University of Petroleum and Minerals. He holds a Master's degree in Finance from University of Illinois at Urbana-Champaign, a Bachelor's degree in Accounting from King Saud University, and is a Certified Public Accountant (CPA) from California, USA.
Mr. Tom Shippey
Director
Mr. Shippey is Group Finance Director for Ashmore plc. He was promoted to the board in November 2013, having previously been Head of Corporate Development since 2007, in which capacity he was responsible for developing and implementing Ashmore's corporate strategy. Prior to joining Ashmore, Mr. Shippey worked for UBS Investment Bank, including advising on the Ashmore IPO in 2006. He qualified as a chartered accountant with PricewaterhouseCoopers in 1999 and has a BSc. in International Business and German from Aston University.
Mr. Ibrahim Assem
Director
Mr. Assem is the Head of Private Equity, MENA for Ashmore Group, joined Ashmore in 2008 from Weather Investments/Orascom Telecom in Paris where he was a Senior Manager in their corporate finance group. Prior to this, he had M&A roles at Deutsche Bank in London, Orascom Telecom in Cairo and with Merrill Lynch in London. Mr. Assem holds an MBA degree from New York University and, a BSc in Business Administration from the American University in Cairo.
Mr. Saad Almousa
Director Independent
Mr. Saad Almousa is the current MD of Taamirat Almousa Company and SAAF International Company since 2007 , Mr. almousa is a business leader with a track record spanning over 20 years. He has successfully managed several companies in technology, services, industrial, real estate and hospitality fields. Mr. Almousa has served as a Board member in several other local and international companies . Mr Almousa holds a Bachelor's degree in Information Systems from King Saud University in the Kingdom of Saudi Arabia in 2001.
Dr Abdullah A. Alshwer
Managing Director and Chief Executive Officer
Dr. Alshwer is the current MD & CEO of Ashmore Investment Saudi Arabia. He joined Ashmore in September 2017, after serving as the Chief Executive and Secretary General of the Higher Education Fund (HEF), the investment arm for 26 public Saudi universities, where he was responsible for managing its multi-asset-class, multi-market investment portfolio. Prior to this, Dr. Alshwer worked at multiple private and public entities such as the Ministry of Education in Saudi Arabia where he was a senior advisor in areas related to investment and financial affairs. He served as Chairman and member of the Advisory Committee at the Capital Markets Authority (CMA). In addition to these posts, Dr. Alshwer has served as a board director in companies in such sectors as technology, agriculture, hospitality, and real estates. He has also served as a fund board member for investment funds globally and locally. Dr. Alshwer holds a Ph.D. in Finance from the Lubar School of Business at the University of Wisconsin, MBA in Finance from the John Neff College of Business at the University of Toledo, BA in Finance from King Saud University, and is a CFA Charterholder. He has also completed multiple executive education programs at Harvard, INSEAD, IMD, and LBS.