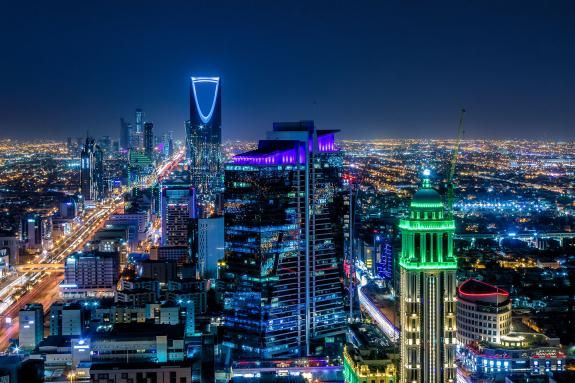 Ashmore Saudi Arabia
About us
Based in Riyadh, Ashmore Investment Saudi Arabia was founded in 2014 and is part of Ashmore Group plc. 
Ashmore is a specialist Emerging Markets investment manager with over twenty years' experience in these markets.
Based in Riyadh, Ashmore Investment Saudi Arabia was founded in 2014 and is part of Ashmore Group plc. Ashmore Group is one of the world's leading investment managers dedicated to Emerging Markets with  USD 55.9 billion (as at 30 June 2023) invested for clients across the globe. These include central banks, government and corporate pension funds, institutions and high net worth individuals.
Ashmore's outstanding portfolio management and research team have developed an investment approach based on two decades of Emerging Markets experience.  Ashmore offers  a number of investment themes including External Debt, Local Currency, Corporate Debt, Blended Debt, Equities, Alternatives, Overlay/Liquidity and Multi-Asset.
Over the years, Ashmore's principal goal has remained unchanged: to achieve superior investment results for its clients.
Ashmore Investment Saudi Arabia is licensed and regulated by the Saudi Arabian Capital Market Authority under licence no. 14174-22 with its registered office at 3rd floor, Tower B, Olaya Towers, Olaya Main Street, Riyadh, Kingdom of Saudi Arabia
Established in 2014, Ashmore Investment Saudi Arabia is licensed by the Capital Market Authority (license no. 14174-22) to engage in advising, arranging, managing investments and operating funds with authorized capital of SAR 55,555,550 and paid up capital of SAR 51,388,887. The Authorisation (License) date was 14 January 2014 and the company commenced business on 28 September 2014. The company seeks to capitalise on the global know-how and capabilities of Ashmore Group to offer a high quality, Emerging Markets focused investment proposition. The company is directly owned and controlled by Ashmore Investment (UK) Limited.
Commercial Registration Information
Ashmore Investment Saudi Arabia is a Saudi closed joint stock company, Commercial Registration No. (1010420651) and unified No. (7001860894) dated 07/10/1435
Products and services offered by the company
Ashmore Investment Saudi Arabia seeks to meet the needs of investors by providing investment products and services, including Asset Management services through Investment Funds and Discretionary Portfolio Management (DPM), Investment Banking advisory and Investment Banking services for example but not limited to Corporate Finance, Private Placements Offer.